Lenox Demitasse Espresso Porcelain Cups with Sterling Silver Holders & Saucers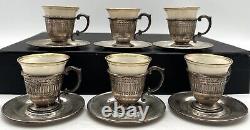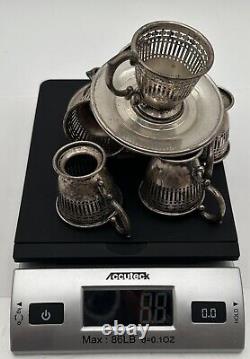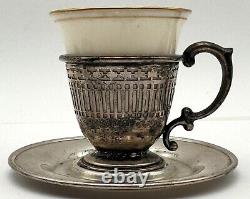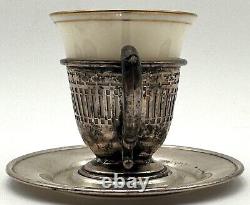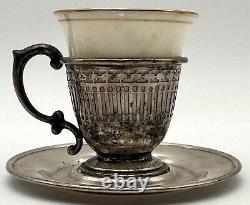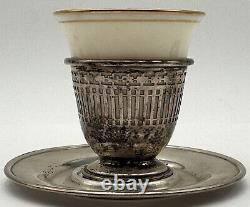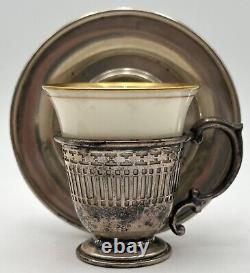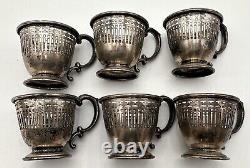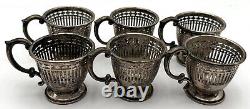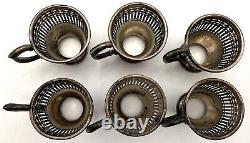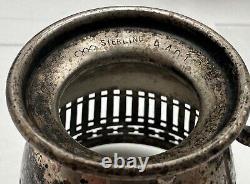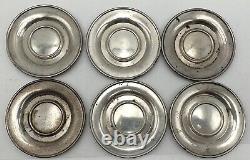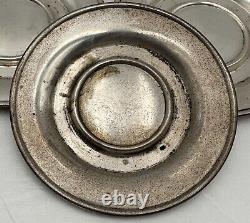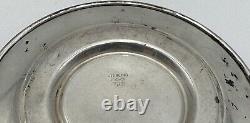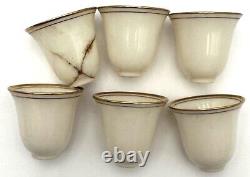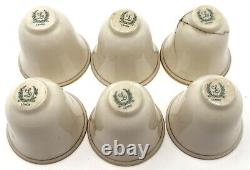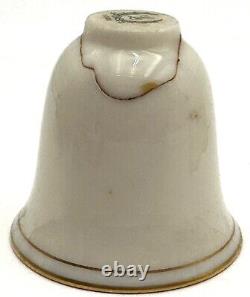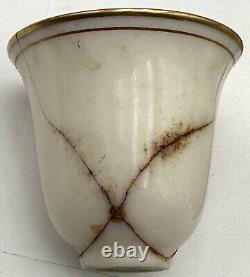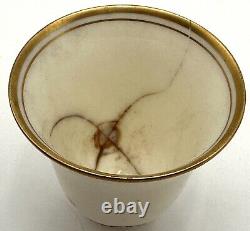 Total of all sterling pieces combines weighs 8.8 ounces / 252 grams. Each cup with silver holder measures approximately 2 1/8 inches tall and 2 5/8 inches wide including handle. Porcelain cup measures approximately 2 inches tall and 2 1/8 inches wide. Each saucer measure approximately 3 1/2 inches across.
Each individual sterling silver cup holder weighs approximately 22 grams. Each sterling silver saucer weighs approximately 20 grams. Original patina has not been cleaned from silver. One of the Lenox porcelain cup / liners has been previously broken and has been poorly reglued.
Cup is weak, but still displays well within the silver holder. Follow this link to see all our listings!