Demitasse Cups & Saucers-As A Set/ or individually. See Description Below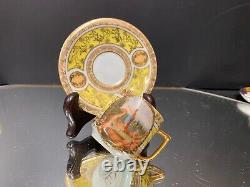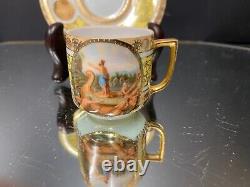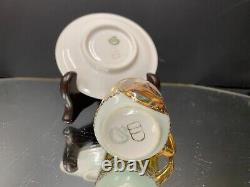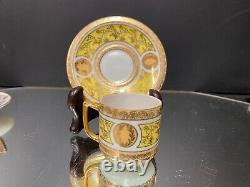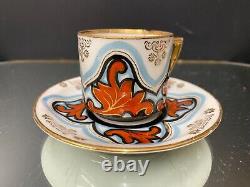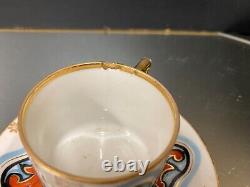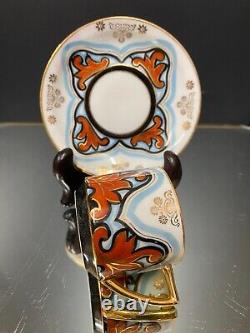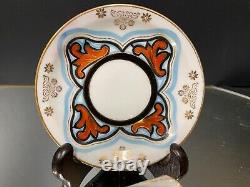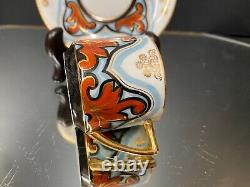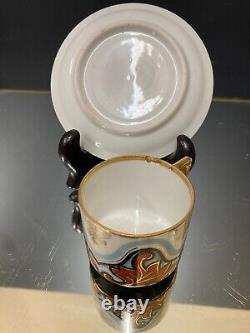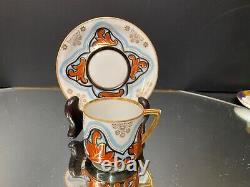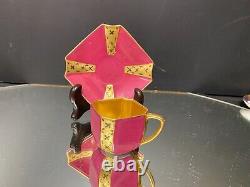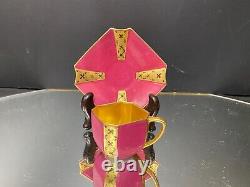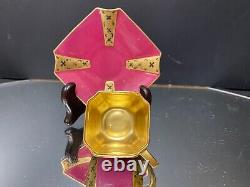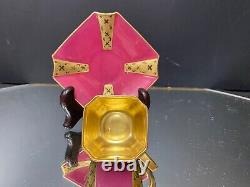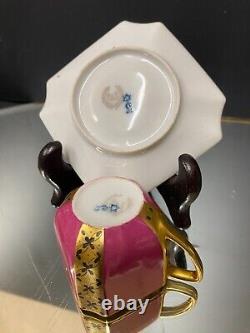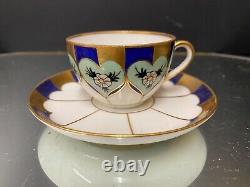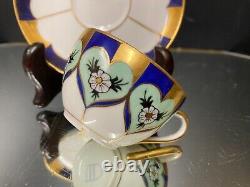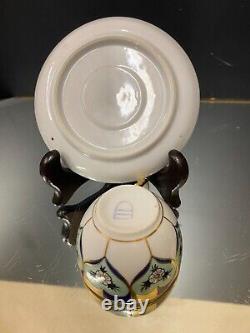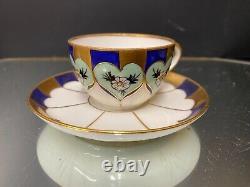 Four Demitasse Cups & Saucers. As a Set/ or Individually... The listed price is for the entire set. If you are interested in singles or multiples, submit your offer with precise #'s and brief description. Saucer Measures 3.875" dia Cups 1.75" h x 1.75w.
# 2 Flowing Floral--Wonderful Warm Colors. Cup has a chip on inside of rim. Cup 1.75" h x 2.0". # 3 Wonderful Art Deco--Gold Basin. Cup Measures 1.875"dia x 1.75" h.
Saucer is 3.75" x 4.25". # 4 Talk About Some "Sweet-Hearts". Cup measures 1.5 h x 2.5 dia.
A rare collector's piece!