17 Piece Limoge Demitasse Espre Coffee Choc Set Cream Sugar 6 Cups Saucers Excel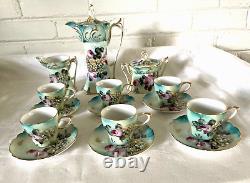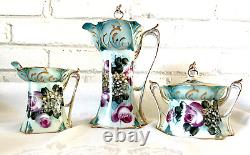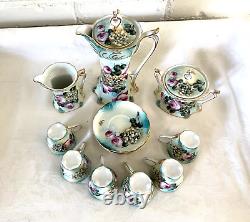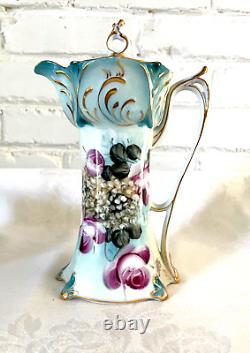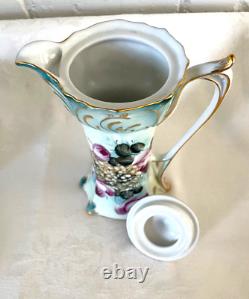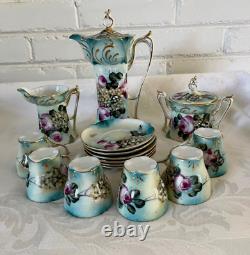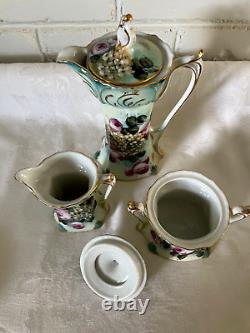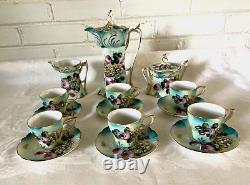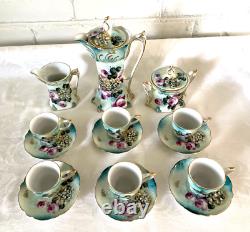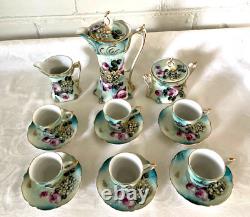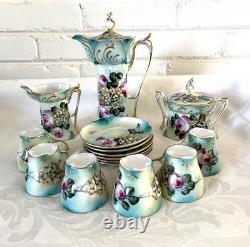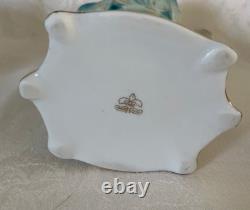 This is a beautiful Limoges cappuccino set of 17 pieces, all in mint condition. I believe the flowers resemble pink Peonies and Lilies of the Valley. The soft blue background, graced with delicate gold trim, makes for a very stunning set.
This Cappuccino ensemble could be used for hot chocolate, espresso, tea or whatever you desire. All are in mint condition and marked "Limoges" on the bottoms.
The sizes are as follows. Coffee Pot 9 1/2" x 6".
Sugar Bowl 5 1/2" x 4 3/4". Creamer 4 1/2" x 4".
Cups 2 1/2" ht x 3 1/2" width.