4 Meissen Blue Onion Demitasse Cups and Saucers Crossed Swords Excellent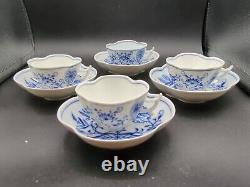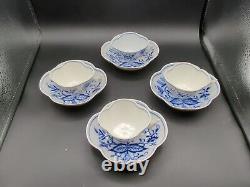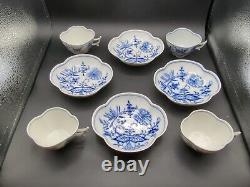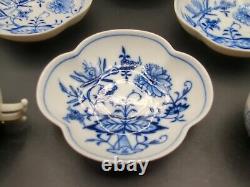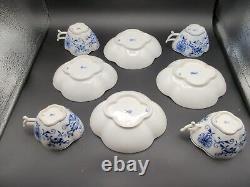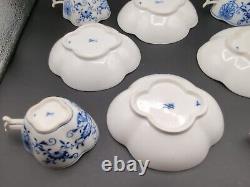 This Meissen Blue Onion cup and saucer set is a beautiful addition to any collection. The delicate porcelain material and intricate design showcase the craftsmanship of Germany.
The vintage set includes four demitasse cups and saucers, each adorned with the crossed swords mark of Meissen. Perfect for tea or coffee, this original set is in excellent condition and ready to be enjoyed. Saucer is 4 7/8" x 4 1/2".